In the forgotten town of Garrettsville, Ohio lies an area so evil that it remains off limits 11 months of the year. Join us, if you dare, and take your chances in two panic-inducing Haunted Attractions, the FORTRESS OF FEAR and FEARANOIA! Plus, take a shot at ZOMBIE ABOMINATION, a newly-perfected attraction this season.
Rated top ten in 2013 by DAFE for favorite Fall/October seasonal dark attraction or event, Garrettsville's premier Haunted Attractions return this season to scare the _ _ _ _ out of you, beyond your limits. Three attractions at one location, that's room after room of sheer fear!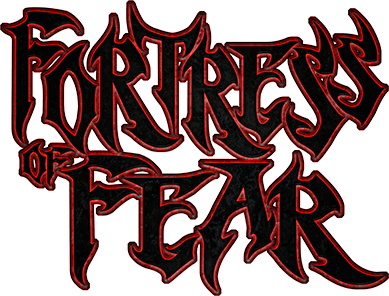 Enter the FORTRESS OF FEAR, a 17th century themed castle, and navigate the dark and narrow halls where the living abandoned long ago but the souls remain.

Endure a sensory pandemic in FEARANOIA, a factory-themed warehouse infested with contaminated workers who want YOU to be their next employee!